A
s an entrepreneur, you're always on the lookout for opportunities to grow your business, serve others, and solve problems in unique and novel ways that will draw in customers and clients. If you have employees, you're always on the lookout for new ways to inspire and motivate your workforce.
Whether you're trying to satisfy the needs of your customers or your employees, you're constantly taking in information from the world around you. Consciously or not, sources of great new ideas can come from anywhere.
You may already use several resources as idea generators – things that get you thinking about how to grow your business, solve a problem or meet an internal or external need. Podcasts, books, seminars, workshops, etc. can all be great percolators for your next great idea. Here's a more nontraditional resource of inspiration for entrepreneurs – movies.
Yes, movies are a great way to escape reality and transport yourself to an entirely different time and place. But they don't just have to be for entertainment and escapism – they can also be educational and inspiring, particularly if they're business-related. The best movies tell their stories in such a rich and compelling manner that you can almost put yourself in the shoes of the main character. And while you're being entertained, you're also – perhaps subconsciously – working on your business.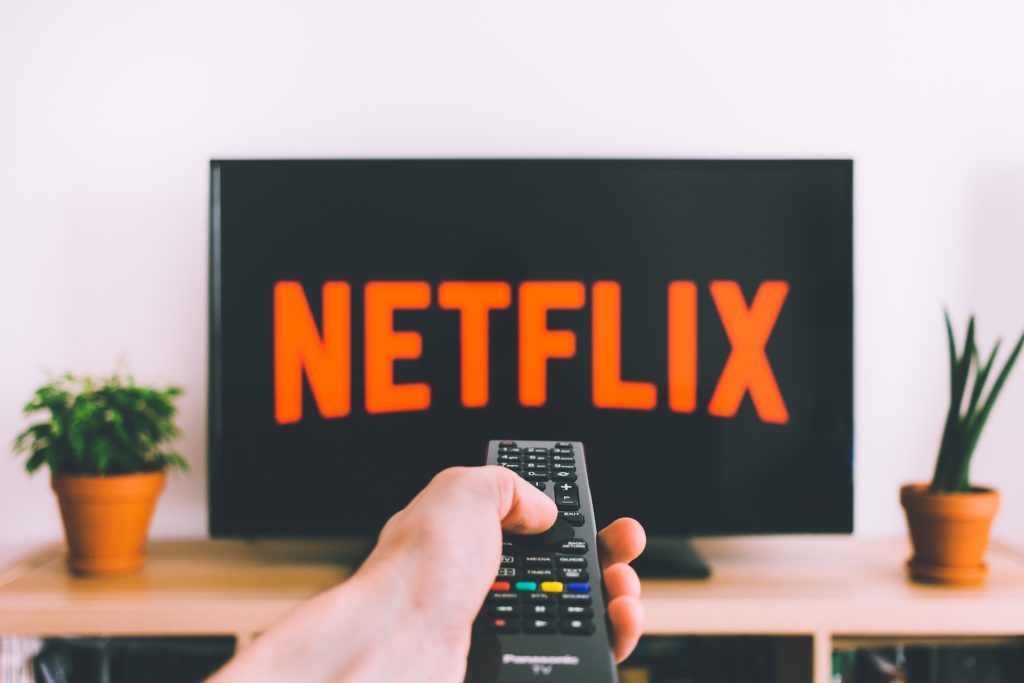 Right now during the worldwide lockdown due to Coronavirus, you have a great opportunity to consume good quality information and catch up on some of these inspiring movies that you may not have seen before.
Here's a list of 12 movies I personally think every entrepreneur should watch and learn from, in no particular order. They're so well done that you don't even have to try to figure out the lessons and how to apply them to your business. You can just sit back and enjoy the film, letting things percolate in the background. The ideas will come.
1. 12 Angry Men (1957)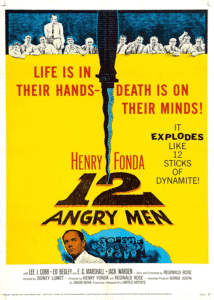 Although the movie has no direct relation with business or entrepreneurship, the lesson to be learned from this movie is about persuasion. As an entrepreneur, you often need to influence and persuade other people whom you have no direct control over. In this film, one juror sees something from a different viewpoint and convinces the other 11 to change their verdict. It also teaches you about seeing things differently and not following the herd.

2. Wall Street (1987)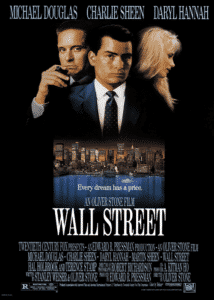 This film might look like a cliché of 1980s greed, but it still has some important elements which can help you grow your business. Here are some key takeaways:
Time is of the essence and has a direct correlation with money.
Always be on the lookout for different ways to grow your revenue.
Don't keep working for money, let the money work for you.
3. The Social Network (2010)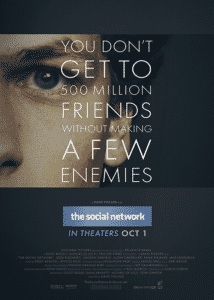 Friendships, innovation, struggle, growth, failure, lawsuits: This movie is a complete package for entrepreneurs, especially for startup founders. Following Mark Zuckerberg's journey to becoming the world's youngest self-made billionaire, this coming-of-age film has a lot of great insights.
I personally feel that the most important lesson from this film is about execution. Anyone can have an idea, but successfully implementing that idea is a sign of a true leader and entrepreneur.

4. Margin Call (2011)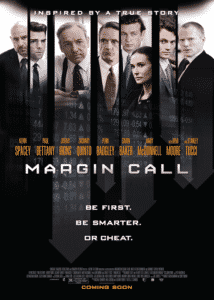 Another Wall Street flick with a quite thrilling storyline. The chairman of the company exits a helicopter at 5:00 am and walks into a conference room to discover that his entire company's value is equivalent to that of the annual salary of a newspaper writer.
Quick decision making and analytical thinking in times of crisis are key lessons to be learned from this movie.

5. Jerry Maguire (1996)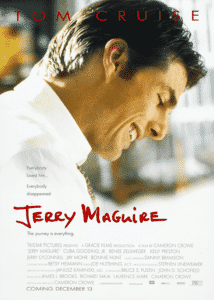 Show me the money! One of the most iconic lines in film history – that's the first thing that comes to my mind when I think about this movie. A regular sports agent leaves his job and starts his own firm, finding himself able to sign just one client.
There are many lessons to learn from this movie, but the most important one is this: Keep maintaining relationships with your current customers in order to retain them. Jerry Maguire may only have one client, but he develops a deep relationship with him and that athlete stays loyal to him, even through hard times.

6. Wolf of Wall Street (2013)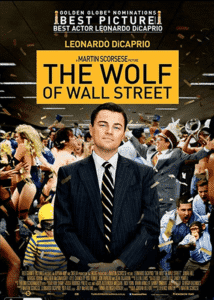 One of the most popular Wall Street movies of all time, this film is recommended for every entrepreneur because they can learn:
How to train & keep your employees motivated. Have a compelling vision that people want to get on board with, demonstrate your own personal commitment to that vision, give them the opportunity to make a lot of money, and throw in the occasional house barbecue (!) and people will stay with you for a long time.
Sales & persuasion techniques. Relate your message to the person on the other side of the transaction and focus on what you have to offer them.
Problem-solving. Always be looking for ways to solve problems through the work you do, and people will come to you.
7. Glengarry Glen Ross (1992)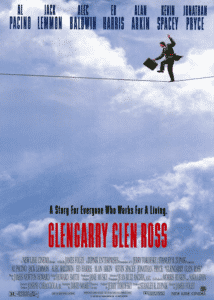 ABC – Always Be Closing! This flick has a lot of sales techniques to offer. But other than that, this movie also focuses on having a clear goal in mind and how to help out your clients when they need you. The product you are selling is helping the other person in one way or another to deal with their problems.
Also, be creative and find your own route to success. Not everyone is meant to do the job in the exact same manner. Each one of us has a different style and different techniques to grow our business.

8. Steve Jobs (2015)
To the crazy ones, the misfits, the rebels, this movie is made for you. An icon and pioneer of the tech industry, Steve Jobs became a synonym for an innovative, successful leader. There are many lessons to learn from this movie: leadership, marketing, maintaining personal and professional relationships.
Steve Jobs himself was not a tech genius per se, but he knew how to get the best out of many of the people he worked with and pushed them to reach their full potential. While his techniques won't work for everyone, and in fact led to his own personal issues, his life is a lesson in fierce pursuit of a vision.

9. Catch Me if You Can (2002)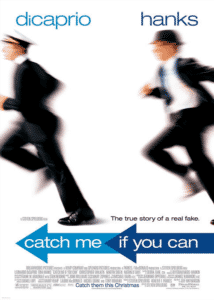 How can a movie about a con man who wrote fake checks be an inspiration for entrepreneurs? The answer is quite simple: focus, mastery of the craft, and innovation.
Frank Abagnale was not a regular con man. He mastered the craft of faking checks that even fooled the FBI. Eventually, he ended up working for them.
Focus on one main objective & be open-minded to new ideas – these are the key takeaways from this movie.

10. The Founder (2016)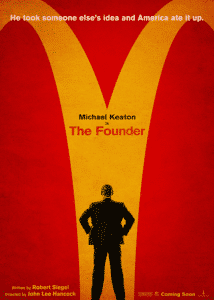 McDonald's is ubiquitous throughout the world. And the person who was able to launch the company down that path was none other than Ray Kroc, who took the franchise from the McDonald brothers and expanded it on a national & international level.
There are many takeaways from this movie, but two of the most important are selling your vision and solving customer problems. The McDonald brothers were passionate about making hamburgers, whereas Ray saw a huge business potential and sold the vision to other franchisees. He also solved customer problems by serving food that they liked to eat, while also saving them time.

11. The Pursuit of Happyness (2006)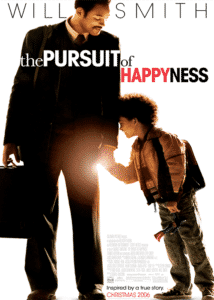 One of the most inspiring true stories of all time, this movie brings joy and sadness all at once. It can be an inspiration to successful entrepreneurs as well as people who struggle daily to make ends meet.
The main lesson of this movie is perseverance. If you are passionate about something, and you work hard enough, you can achieve just about anything.

12. Moneyball (2011)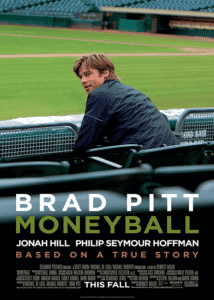 Sport is big business. And running a baseball (or any sport for that matter) team is no different from running a business. You've got an owner with budget constraints, a manager who is told to excel with limited resources, and a group of employees who may or may not be motivated.
But armed with data, and a willingness to do things differently, even a team strapped with resource constraints can go on to achieve great things. Billy Beane and the Oakland Athletics changed the landscape of America's favourite sport, and eventually all of sports, with their innovative data-driven approach to finding players.
You don't have to have the budget of the New York Yankees or Manchester United to be able to compete. You just need to find the areas where you can be smarter with what you do have available.
So, there's my list of 12 essential movies for entrepreneurs to watch. Most of these can be found on Netflix or Amazon Prime TV, so set aside one night per week for your very own 'entrepreneurs movie night' and let me know what you think – Tweet me or connect with me on Instagram and let me know your favourite entrepreneur movies!