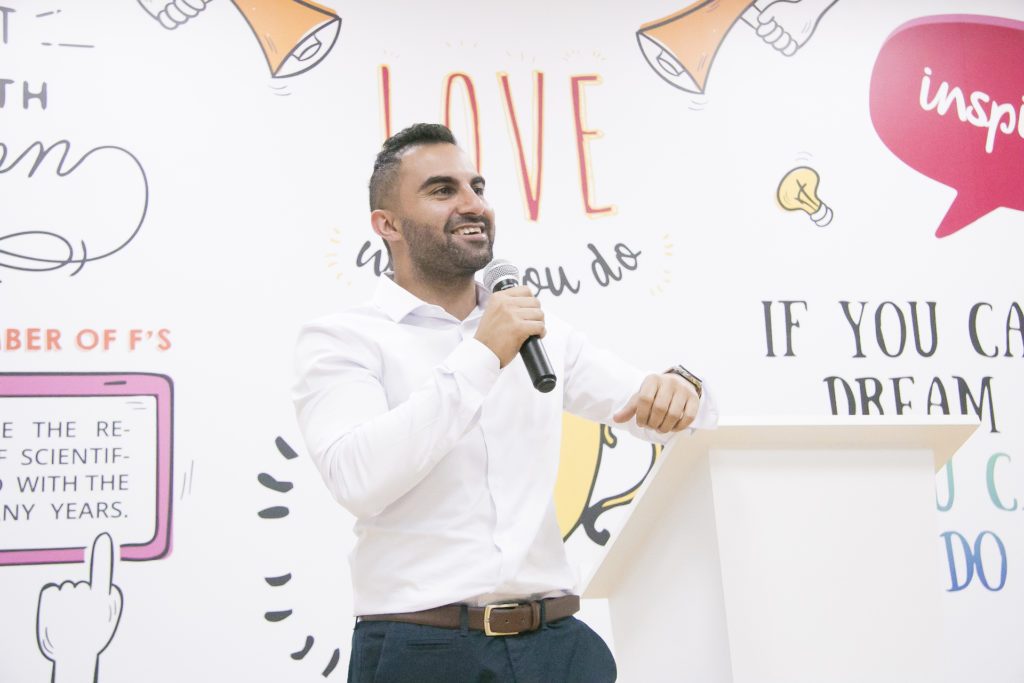 I believe every entrepreneur dreams of working less and earning more. It's the holy grail we all seem to be working towards and I'm on a mission to share my good, bad and ugly experiences after 12 years of trying to figure it out for myself.
Why am I doing this?
I beleive, wholeheartedly, that we are duty bound to pay forward our lessons so that others can succeed faster. Not just as entrepreneurs, but as human beings. This is about contributing to our collective evolution. My mission is to pay forward everything I've learned from others in the hope that it helps you build the business of your dreams. I will share things with you that I wish someone had told me when I first started out and as I tried to grow my business, that would have made my life a bit easier or would have allowed me to get faster results. You can find this information in the blog posts and on my podcast. I also run a private Facebook group for entrepreneurs where I share new ideas, videos and insights before publishing them anywhere else. It would be great to have you join that community if you want to get involved.
Can I really work less and earn more?
I believe that working less and earning more is not just a wild fantasy. It can be achieved with the right mindset, the right education and the right environment which allows your business to work for you rather than you becoming a slave to it. Being in business should be fun and shouldn't feel like a job – if that's not true for you, you've simply created yourself a job that you will end up hating after enough time has passed.
Over the last 12 years, I've spoken to thousands of entrepreneurs around the world about the struggle to reach the lifestyle they dreamed about and I found the common theme is that there's always too much to do, but not enough time to do it in. You end up working more hours (usually unsociable hours!) than you did in your full-time job and when you actually work it out, you're probably earning about minimum wage, or less! I bought into the concept that you have to work harder to see any success for many years before I discovered the worst kept secrets about how to actually run a small business – work smarter, not harder.
My Businesses



The Boring Truth
I believe there are two places you need to reach in your mind and business if you really want to work less and earn more: automation and delegation.
Sounds boring, right?
Sometimes, it's the boring things that will give you the biggest breakthroughs so if you're here looking for a shiny magic pill you won't find it. I'm a practical guy, so I'll be sharing practical ideas, tips, and tools to help you work less and earn more.
Both automation and delegation directly affect the 'working less' part of your business and will free up hours to focus on the 'earning more' side of the equation which is all about building a recurring revenue business, rather than selling things as a one-off. If I was to express this as a formula, it would be:
Working less and earning more = Recurring revenue + automation + delegation
My personal core values when it comes to entrepreneurship and business are:
Smart working – use tools, technology and people to leverage my time
Efficiency – Optimise your schedule to bring out the best in yourelf
Lifestyle – Travel often, show gratitude, be humble, live your best life
Tolerance – Have it, but know that you can't and won't please everybody
So stick around if you fancy an honest, transparent and hopefully inspiring insight into how the rollercoaster journey of entrepreneurship went for me and how you can make it a smoother ride for yourself.