This is a guest post from my friend Sukhi Wahiwala where he opens the discussion about business philanthropy during the current Coronavirus pandemic, the benefits to companies and how proactive business owners and entrepreneurs are reaping the rewards of adopting a give-back mindset.
How can a Business "give back" to its working environment and increase productivity?
Recently I was asked to give my view on a dilemma that is becoming more and more commonplace in the business world: corporate social responsibility. How can a company be an investor in its people or its environment and still see a tangible return on investment, and how has that continued during this Covid-19 period?
Well, there are many ways this can take place. Some companies invested directly in their workforce by reducing the carbon footprint of their daily travel. Others have created on-site nursery facilities to help working mums. Giving back to the workforce with this genuine approach tends to increase staff loyalty and pride thus boosting company productivity and efficiency.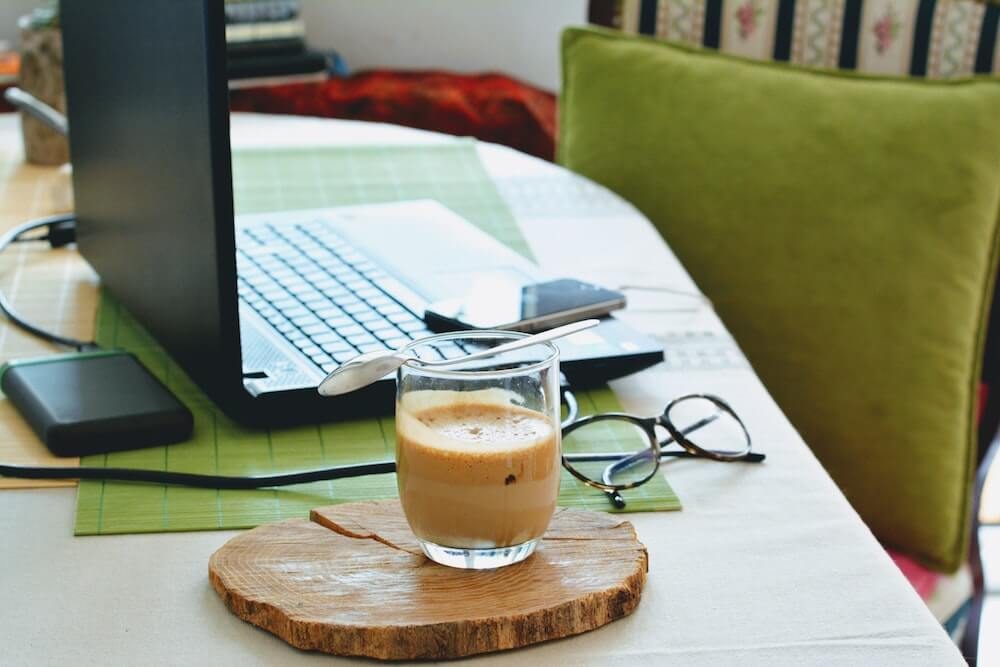 An excellent example of investing "man-hours and capital" came to my attention during my last visit to the heart of India's booming economic and political capital, Delhi. My cousin works for American Express (Amex) India and her commitment to loyalty and productivity are second to none. I asked her one day "why is it that you so happily invest your personal time after hours?" Immediately she reeled off a list of changes that Amex had made internally to allow the staff to work more hours safely.
Firstly, they had invested in a transportation system that collected and dropped off all the staff at no extra cost for the late workers (by this I mean starting at noon and working until 11 pm some days). Secondly, they have respected Indian social family constraints by having an Amex employed guard in the car if there is a lady being transported to and from work, followed by a call to check that they have arrived home safely!
This clearly shows that the corporate giant Amex has identified the potential benefits in investing directly into its staff; researching and adopting local travel challenges, in this case, family safety fears over late-night driving.
This has most certainly paid off, as Amex has enjoyed such high regard for the company and its principles towards employee needs.
My cousin works flexible hours to meet the timezones of offices in the UK, US, Japan, and Australia. After going to sleep at 11 pm, she willingly wakes up at unsociable hours (3 am Indian time), to accommodate the American offices! Even after an 11-hour shift the previous day. Now, this is what I call dedication to the job! When I questioned her about her schedule and unbelievable time commitments she said: "I really enjoy working at Amex as they listen to us by valuing and respecting my decision to work from home once a week. The company is really flexible as long as you get the work done on time". When she says working from home, she doesn't mean a day off. She is so dedicated to the job that she plans the day off in advance to ensure that she produces more work than on an office day.
With such a simple commitment in accommodating local family traditions and views, Amex has gained a workforce that wants to be there and is proud to be a part of its global staff.
The sales team are regularly motivated with achievable targets and are given well-researched perks, which keep them talking about the brand values to other prospective clients. This, in turn, encourages staff input into processes that keeps the motivation to maintain ongoing ownership of the changes.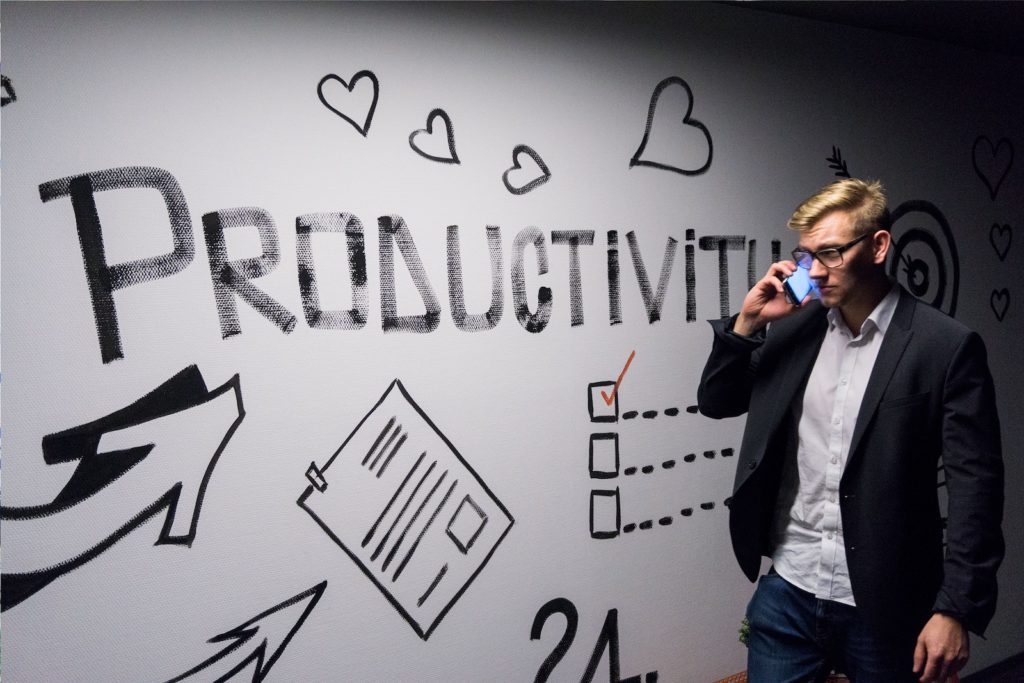 Other companies that take a practical but dispassionate approach by investing in high-profile charities, that may not directly help the workforce, tend to simply create PR "brownie points". This may result in a positive national profile, sales may increase in stores and contracts could get won, but workplace morale won't get the same boost as investing in staff does.
Other organisations create a public affiliation with a charity that is close to the hearts of both staff and directors.
A client of one of our audio companies said that he was happy that their transport companies support the Great Ormond Street Hospital for children as the company MD had a child cared for there.
The staff feel great pride and honour in supporting such a noble cause. They are wholeheartedly encouraged to visit the children as often as possible knowing that they have made a difference in the lives of others.
"Giving back" with this approach creates a feeling of fulfillment with the organisation, which in turn amplifies performance with pride.
An author and friend of mine, Ed Walker, often says "a man is not living unless he is loving ", which I added to by saying "and a man is not loving unless he is giving." Somehow I feel that this could be relevant to the corporate organisations of today and the productivity of their staff.
Especially now, with the Covid-19 pandemic, we must ask "how can companies continue to give back and still work within the parameters of the current lockdown and social distancing?". The key has to be to maintain social distancing and the safety of their workforce.
One example of a company achieving this is with our local Amazon Centre. They have adapted their shift patterns by staggering the start and finish times. The canteen areas have had chairs removed to provide the space needed for social distancing and staff are wearing protective masks. Is this giving back though? In a way, it is, even though it's been enforced upon them. That said, it is a way of providing their staff with the security and peace of mind that their welfare is being taken very seriously. Which ultimately does make the workforce feel cared for. How many other workplaces are going to adapt like this or even think of adapting in order to allow their staff to feel safe and important?
The late Steve Jobs' Apple epitomises this philosophy, with a global following from consumers and staff alike. His love of innovation and passion for his products and workforce redefined how a company could and maybe should be run. This energy and belonging created by being part of the Apple family have clearly been passed on to customers by staff, resulting in loyalty and following that may never be equaled by another company in our lifetime.
About Sukhi Wahiwala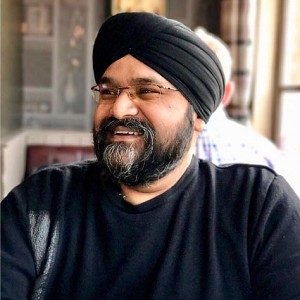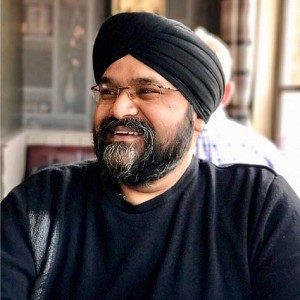 45 year old Sukhi Wahiwala took over a family business whilst still in his teens, becoming a millionaire at the age of 21, and a Multi-Millionaire by the age of 25. He humbly credits his parents as his greatest teachers and Mentors. Sukhi was schooled in business by his father, a Phenomenally Successful Entrepreneur, who ensured that a privileged background would not provide a shortcut to his son learning business at grass roots level. From getting up at five in the morning to load a van for the warehouse, putting in a full day's manual labour, to applying himself to his studies; Sukhi was taught the discipline of hard work on every level. A solid grounding that invariably shaped a refreshingly Modest Multi-Millionaire, whose down to earth qualities and exceptional interpersonal skills drove a business empire that had grown into a formidable dynasty. You can find out more about Sukhi at SukhiWahiwala.com