Designed to streamline business processes, speed up the sales cycle and provide an integrated, company-wide management system, a CRM system like ActiveCampaign will revolutionize the way your company operates. It fits in absolutely perfectly into the 'work less' element of the 'work less, earn more' philosophy I try to teach through my content.
A CRM system, or customer relationship management system, gives you the tools you need to run your business efficiently and enables you to keep on top of sales as well as trends, marketing campaigns, and staff activity. With ActiveCampaign, you can automate many of your existing business functions, as well as add new automated features, to increase your productivity and reduce costs.
As an effective way of monitoring and maintaining customer and client interactions, ActiveCampaign ensures any member of staff can view the details and history of customer relationships and interact with clients accordingly. At the same time, ActiveCampaign ensures that upcoming sales opportunities aren't overlooked and that your existing client base is nurtured throughout the sales cycle.
Why you need a CRM and automation for your business
At its most basic, a CRM system enables staff to log details of every customer interaction which takes place during and after the sales process. This provides a comprehensive history which can be accessed at any time and allows staff to personalise their contact depending on previous conversations.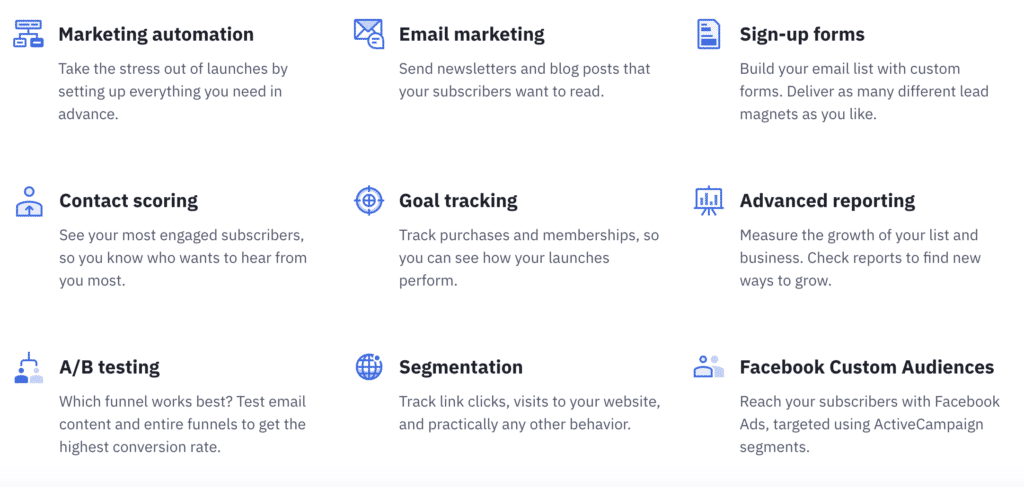 In addition to this, a CRM system ensures your customer's details are kept fully up-to-date and that their GDPR preferences are properly recorded, so that any future contact is kept within the confines of the relevant regulations.
However, a customer relationship management system doesn't just provide a useable record of customer interactions. It can be integrated with a whole variety of other tools to create a fully-automated system.
By using your CRM system to schedule social media posts and email marketing campaigns, for example, these activities become automated and require minimal involvement from employees. In fact, once your marketing or social media content has been designed and approved, staff won't need to do anything else.
This reduces the number of mundane or repetitious tasks your employees are required to carry out and ensures they're able to use their skills and expertise where they're most needed. It's evident that automating your business process reduces your outgoings because you can rely on fewer staff and increase productivity.
Facilitating sales growth and customer retention, an effective CRM system will enable you to increase automation within your business, as well as refining your sales cycle and allow you to significantly reduce your operating costs.
What does ActiveCampaign do?
ActiveCampaign is a leading CRM system designed for SMEs, with dedicated automation integration. Providing crucial data at a glance, ActiveCampaign provides an easy-to-use interface so you won't be left floundering when you're face-to-face or on the phone to clients. In fact, you'll be able to access all client details and a full history of client interactions in seconds.


With automated segmentation features, ActiveCampaign even increases the efficacy of your sales activity. Rather than trying to remember which leads are most promising or where particular customers are in the sales cycle, ActiveCampaign will record and track this information for you. In doing so, customers and clients will be segmented and presented to employees in order of importance and urgency, ensuring you never miss a sales opportunity again.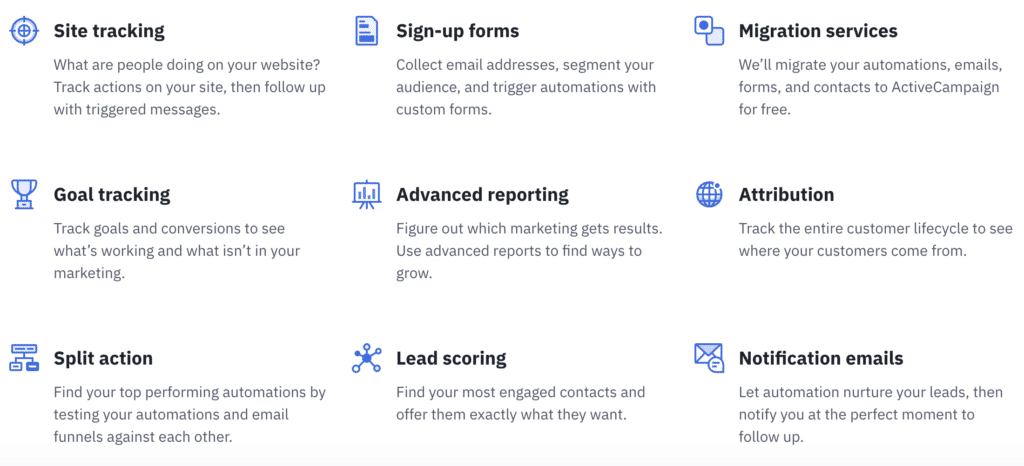 Designed with flexibility in mind, ActiveCampaign can be integrated with your existing email provider, like Gmail, so that you can access important data right from inside your inbox. Whether you want to update a client's contact details, schedule a task or launch an automated active campaign, you can do so directly from your inbox.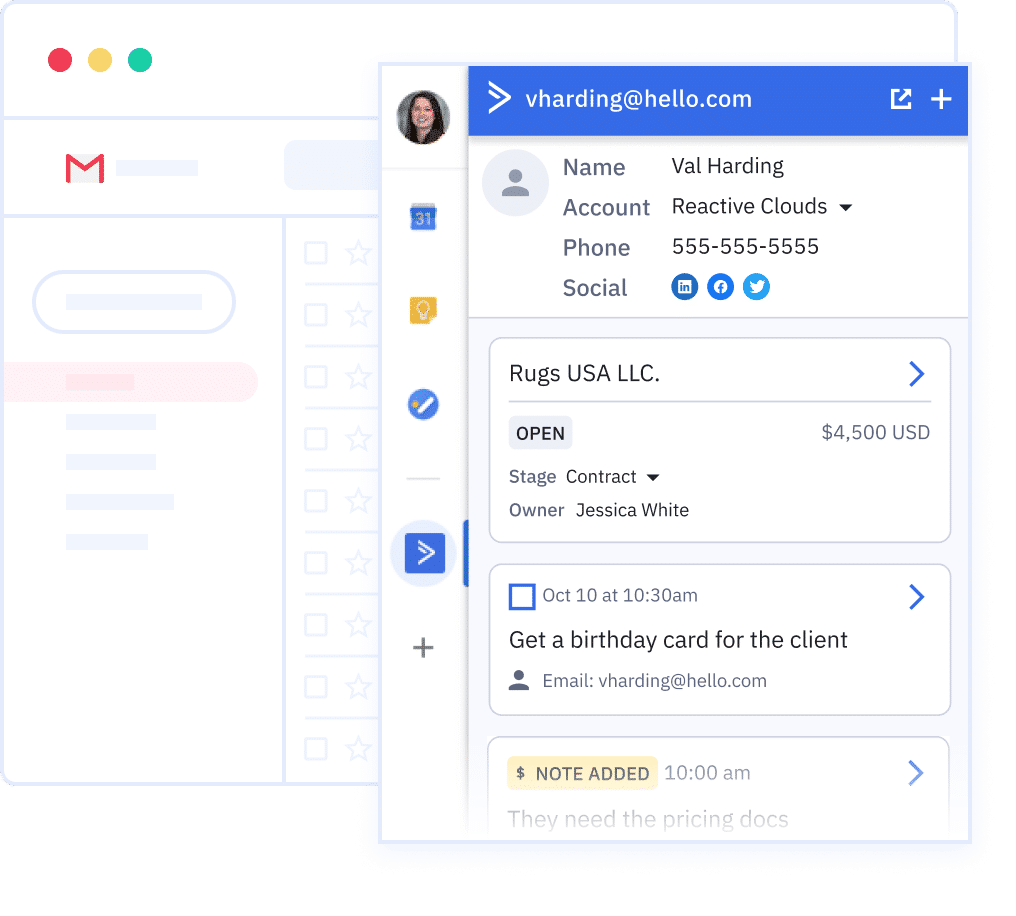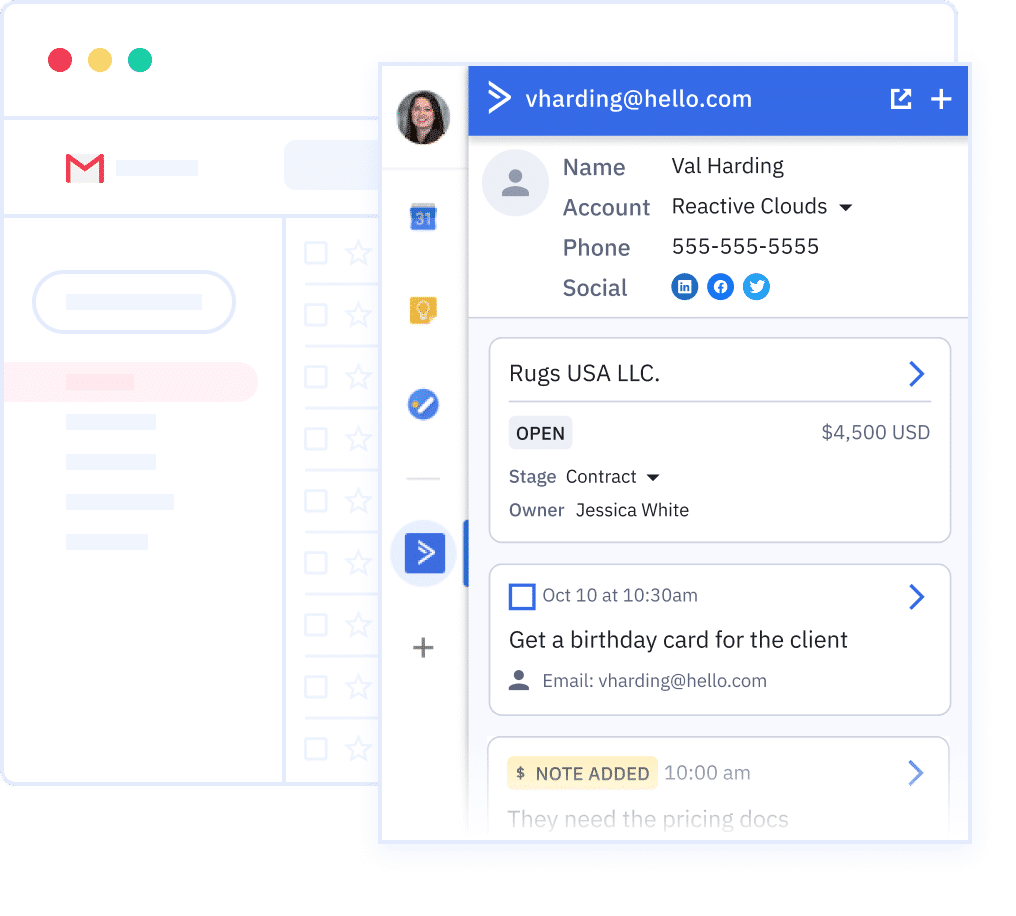 Giving me immediate control over sales reporting, win probability, lead scoring and much, much more, ActiveCampaign is the heart of both of my businesses. Keeping my team on track and fully compliant, ActiveCampaign provides me with the information I need, the tools I use daily and the results I want.
How to use ActiveCampaign to automate your business
With ActiveCampaign setup and ready to use, you can begin to automate your business and maximise your productivity. Adding email extensions, lead scoring and installing the mobile app are, perhaps, the first steps to automating your processes. You'll want to use ActiveCampaign across your existing devices and alongside your email address, and lead scoring will ensure you're generating the most promising leads and acting on them straight away.
Once you've got this in place, you can integrate your existing apps and platforms into ActiveCampaign. Offering seamless integration with over 250 apps, you can use ActiveCampaign with your existing platforms and share information as soon as it comes in. In addition to this, ActiveCampaign can schedule automated releases via integrated apps. If you want to release regular social media content or schedule staff engagements, ActiveCampaign enables you to do so in seconds.

When it comes to marketing, ActiveCampaign is second-to-none. Whether you have an in-house marketing department, an outsourced specialist on hand or are handling your marketing alone, ActiveCampaign will increase efficiency and effectiveness with a range of automated tools.
With ActiveCampaign's automated marketing features, every user who visits your site can be tracked and followed up, without any human involvement at all. With their response fully monitored, every lead will be segmented according to their needs, interest, and activity, and automatically forwarded to staff when human intervention becomes necessary.
With an easy-to-use drag and drop automation builder, you don't need any tech skills or experience to be able to set up automated workflows on the ActiveCampaign CRM system. In fact, the system is so easy to use, it makes automation second nature and is the best CRM for small businesses, in my opinion. Bringing together a whole range of areas, ActiveCampaign ensures your data is collated and analysed so that prime sales opportunities can be followed up swiftly. Providing you with an interactive dashboard, you can follow trends at a glance and increase business automation at regular intervals.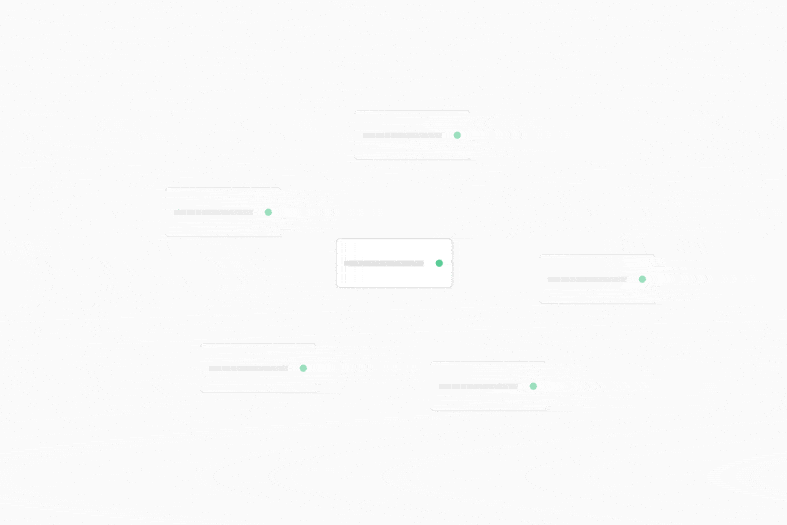 Analysing data as it comes in and carrying out automated marketing activities based on user behaviour, ActiveCampaign does the jobs which your staff simply couldn't carry out in the time available. In doing so, ActiveCampaign increases productivity and enables you to reduce your outgoings, thus increasing sales, revenue and profit.